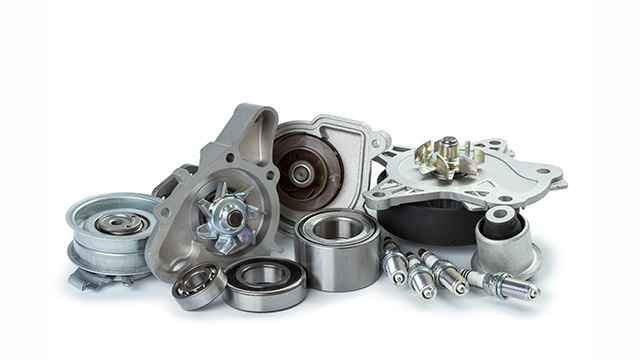 If you're a proud owner of a Volkswagen car in Dubai, you understand the value of quality and performance. To keep your Volkswagen running smoothly, it's crucial to invest in genuine spare parts. But with the abundance of options in the market, finding authentic Volkswagen car spare parts in Dubai can be challenging. When it comes to sourcing genuine Volkswagen car spare parts in Dubai, it's crucial to ensure that you're getting authentic components that meet the high standards set by Volkswagen
Choosing the Right Spare Parts for Your Volkswagen: Essential Steps
We'll walk you through the procedures in this in-depth guide to make sure you acquire the correct replacement components for your Volkswagen, assuring optimum performance and safety.
1. Identify Your Volkswagen Model and Year
The first step in finding genuine Volkswagen spare parts is identifying your car's model and year. Volkswagen produces various models, each with its own set of parts. You can find this information in your car's manual or on the vehicle's identification plate.
2. Choose an Authorized Volkswagen Dealer or Service Center
One of the most reliable ways to find genuine spare parts is to visit an authorized Volkswagen dealer or service center in Dubai. These establishments have access to authentic Volkswagen parts, and their technicians are trained to identify and install them correctly.
3. Check Online Volkswagen Parts Catalogs
Volkswagen offers online parts catalogs that allow you to search for specific spare parts using your vehicle's VIN (Vehicle Identification Number). These catalogs are available on the official Volkswagen website or through authorized dealers' websites. You can easily find the exact part you need by entering your VIN and browsing the catalog.
4. Verify the Part Number
Once you've identified the part you need, double-check the part number. This is a unique code that ensures you're getting the right component. You can cross-reference this number with the information in the VW spare parts catalog to confirm its authenticity. While searching the keywords like 'Volkswagen spare parts near me, VW spare parts online' etc. make sure you are not ending up in some fake websites.
5. Beware of Counterfeit Parts
Unfortunately, counterfeit parts are a common issue in the spare parts market. To avoid purchasing fake Volkswagen parts, always buy from reputable sources like authorized dealers or trusted online retailers. Genuine parts will have the Volkswagen logo and part number stamped on them.
6. Compare Prices and Warranty
While it's essential to find genuine parts, it's also wise to compare prices from different sources for the spare's parts of Volkswagen. However, be cautious of significantly lower prices, as they may indicate counterfeit or subpar parts. Additionally, check for warranty information on the parts, as genuine Volkswagen parts often come with a warranty.
7. Ask for Recommendations
Seek recommendations from fellow Volkswagen owners in Dubai or online forums and social media groups dedicated to Volkswagen enthusiasts regarding VW auto spares. They can provide insights into where they've found genuine parts and share their experiences.
8. Be Patient
Sometimes, finding specific VW spares online may take time, especially if they're not readily available. Be patient and don't settle for inferior quality alternatives that could compromise your car's performance and safety.
9. Regular Maintenance and Inspections
To reduce the frequency of spare parts replacements, ensure you follow a regular maintenance schedule and conduct inspections. This proactive approach can help you identify and address potential issues before they require costly part replacements.
Partstore – Your trusted online auto parts store
Maintaining your Volkswagen's performance and safety standards requires genuine spare parts. By following this comprehensive guide, you'll be well-equipped to find authentic Volkswagen car spare parts in Dubai. Remember to prioritize authorized dealers and online catalogs, verify part numbers, and seek recommendations from trusted sources to ensure your Volkswagen continues to run smoothly for years to come. Partstore is a reliable online store which will satisfy all your needs mentioned in this blog.
Visit https://www.partstore.ae/ to find a wide selection of car spare parts online.