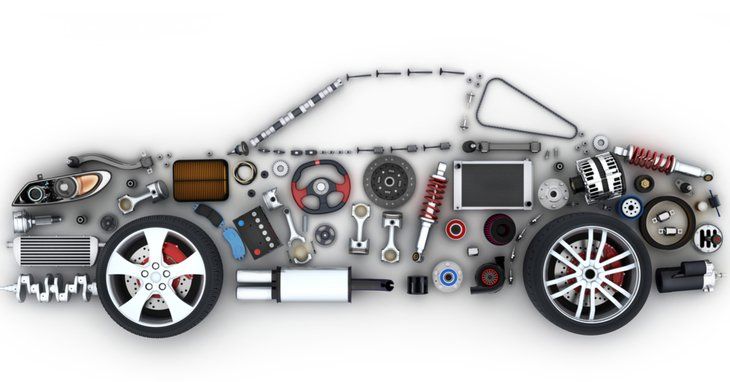 When it comes to buying car parts, there are a few places that you can go. However, if you're looking for quality and reliability, there is no better place than Partstore in Dubai. Here, you will be able to find a comprehensive range of parts that are suitable for your car. In addition, the service options are easily accessible and delivery is swift. Furthermore, the staff at this shop is professional and knowledgeable about the products available.
If you're looking to buy genuine car spare parts Dubai without all of the hassle, then head on over to the genuine Auto Spare Parts shop in Dubai today!
Top Benefits Of Online Auto Parts Shopping
There's no doubt that shopping for auto parts online is a convenient and affordable option. Not only can you find the parts you need at discounted prices, but you can also shop from the comfort of your home. Plus, delivery is fast and there are multiple payment options available. You can even receive professional advice from experienced technicians if you need it.
One of the top benefits of online auto parts shopping is that you have access to a wide range of genuine parts for your vehicle. Whether you're looking for replacement brake pads, engine oil, or spark plugs, we have them all here at our store. And if something isn't right with a part, our team of experts are here to help. With quality testing technologies in place, we know that each and every product we sell is top quality.
Finally, one of the most important things about using online auto parts shopping is safety. When making transactions through our site, everything is done securely and without risk of fraud or theft. Plus, our easy returns and refund policy means that you can always feel confident about buying from us.
What To Consider When Purchasing Spare Car Parts Dubai
When you're looking for Online car parts Dubai, quality is of the utmost importance. You don't want to waste your time or money on parts that won't work or that are of poor quality. That's why it's important to do your research and find reliable suppliers with genuine parts. It also pays to consider price, delivery time, and service when choosing a supplier.
Make sure the spare part is compatible with your car model and make – if it isn't, you'll end up spending extra money on repairs or replacement. Also make sure the part is durable enough to withstand regular use – you don't want it to break down after a few months of use. Finally, be sure to look for a shop that offers warranties and customer reviews before making a purchase. This will help you determine whether the shop is reputable and likely to provide you with good customer service in the future.
If you're ready to take on some car repairs yourself, be sure to get a professional opinion about any necessary repairs before doing anything yourself. And if there are any parts that need replacing, be sure to get someone who knows how to install them correctly – mistakes can lead to costly delays or even more serious problems down the road.
Finding The Best Car Part Shop In Dubai
There's no question that the wide range of Spare part store available in Dubai makes it a great place to shop for car parts. Not only are there a variety of different brands and types of spare parts, but you can also find just about anything you need. Whether you're looking for brake pads, wiper blades, or headlights, Dubai has it all.
The importance of quality car parts cannot be overstated when it comes to safety. By using quality auto spare parts, you can ensure that your car is driving in the same condition as when it was new. In addition, by shopping at specialized shops rather than department stores, you're guaranteed higher quality and more reliable parts.
When choosing an Online spare parts Dubai, it's important to look for several key factors. First and foremost is the availability of inventory – if there's not enough stock available on hand, then the store likely doesn't have genuine or OEM (original equipment manufacturer) parts. It's also important to look for a shop with a good reputation – if other drivers in Dubai have had positive experiences with a particular store, then chances are good that you will too.
Lastly, when returning faulty or damaged parts, it's always helpful to have an idea of what to do beforehand. Most shops will offer some form of warranty on their products – make sure to ask about this before making your purchase so that any issues can be resolved quickly and easily! In addition to Auto Spare Parts shops in Dubai there are many online retailers as well where customers can find genuine and OEM automobile replacement parts at competitive prices.
How To Make Your Vehicle Last Longer With Genuine Parts
When It Comes To Your Car, It's Important To Use Only Genuine Parts. Not Only Will This Help To Keep Your Vehicle Running Longer, But It Will Also Provide You With Many Advantages Over Using Aftermarket Parts. Here Are Just A Few Of The Reasons Why You Should Consider Using Genuine Parts:.
1. Genuine Parts Are Typically More Durable Than Aftermarket Parts. This Is Because Aftermarket Parts Are Often Made From Cheaper Materials That Can Eventually Break Down Or Fail.
2. Genuine Parts Usually Come With A Longer Warranty Than Aftermarket Parts. This Is Because Manufacturers Usually Have More Faith In The Quality Of Their Products Than Third Party Sellers Do.
3. Using Genuine Parts Can Improve Your Car's Fuel Efficiency By Ensuring That All The Components In Your Engine Are Of High Quality And Compatible With One Another. Aftermarket Components May Not Be Compatible With Other Aftermarket Components, Which Could Lead To Poor Performance And Decreased Fuel Efficiency.
4. Finally, Using Genuine Parts Can Help To Protect Your Warranty Should There Be Any Problems With Your Vehicle's Functionality Due To The Use Of Aftermarket Parts.
Bottom Line
Finding the right Dubai car spare parts Online  can be a challenging task. It may take time and effort to find the best one for your needs, but it is worth it if you want to get genuine car spare parts at an affordable price. Shopping from Dubai car parts online offers the convenience of shopping from home and allows you to compare prices of different shops before buying. Moreover, purchasing genuine products ensures that your vehicle will last longer and remain reliable.