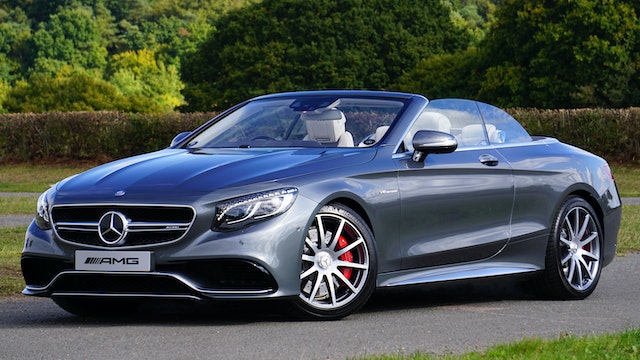 If you are a proud owner of a Mercedes Benz vehicle in Sharjah, you want to make sure that it is always in top-notch condition. Your Mercedes Benz symbolizes luxury, comfort, and style. It deserves the best care and maintenance, and when it comes to replacement parts, you want to make sure that you are getting genuine, high-quality spare parts that will ensure the performance, safety, and longevity of your vehicle. That's why it's essential to find a reliable supplier of Mercedes Benz spare parts in Sharjah that you can trust. This article will provide you with all the information you need to make an informed decision regarding purchasing Mercedes Benz spare parts online in Sharjah.
Why Choose Genuine Mercedes Benz Spare Parts Online in Sharjah?
When it comes to replacing parts in your Mercedes Benz, it's crucial to choose genuine car parts online Sharjah that are specifically designed and engineered for your vehicle. To ensure its performance, safety, and comfort, Mercedes Benz, a premium car brand, requires the use of high-quality components. Genuine Mercedes Benz spare parts are manufactured to strict quality standards and undergo rigorous testing to ensure that they meet or exceed the performance of the original parts. Using non-genuine or counterfeit parts can compromise the performance, reliability, and safety of your vehicle, and can even void your warranty. That's why it's essential to choose a trusted supplier of genuine Mercedes Benz spare parts online in Sharjah.
How to Find the Best Supplier of Mercedes Benz Spare Parts Online in Sharjah?
There are many suppliers of Mercedes Benz spare parts online in Sharjah, but not all of them offer genuine, high-quality parts and reliable service. Here are some tips to help you find the best supplier of Mercedes Benz spare parts online in Sharjah:
1.Choose a supplier that specializes in Mercedes Benz spare parts and has a wide selection of parts for various models and years.

2.Look for a supplier that offers genuine OEM (Original Equipment Manufacturer) parts that are sourced directly from Mercedes Benz and come with a warranty.

3.Ensure that you research the supplier's reputation by reading customer reviews and ratings on reliable third-party websites and forums. Additionally, verify that the supplier's website is secure and user-friendly, enabling you to search for parts through part number, model, or VIN.
4.Check the supplier's shipping and delivery options, as well as their return policy and customer support.
What are the Most Common Mercedes Benz Spare Parts You May Need in Sharjah?
Despite their reputation for durability and reliability, Mercedes Benz vehicles still require regular maintenance and occasional repairs, just like any other car.Here are some of the most common Mercedes Benz spare parts that you may need in Sharjah:
Brakes: Brake pads, rotors, calipers, sensors, brake lines.

Suspension: Shocks, struts, control arms, bushings, sway bar links.

Engine: Oil filters, air filters, spark plugs, fuel filters, belts, hoses, water pumps.

Transmission: Transmission fluid, filters, seals, gaskets, torque converters.

Electrical: Batteries, alternators, starters, sensors, relays, fuses.

Body: Mirrors, lights, bumpers, grilles, emblems, doors, windows.
How to Order Mercedes Benz Spare Parts Online in Sharjah?
Ordering Mercedes Benz car parts online in Sharjah is easy and convenient, as long as you choose a reliable supplier that offers a user-friendly website and secure payment options. Here are the steps to order Mercedes Benz spare parts
1.Search for the part you need using the supplier's website.

2.Check your vehicle's compatibility with the part by entering the part number, model, or VIN.
3.Put the item in your shopping cart and then continue to the checkout.
4.Enter your shipping and payment information and submit your order.
5.Once your order is confirmed, the supplier will ship your parts and deliver them to your doorstep.
If you prefer, you can have a professional mechanic install the parts for you, or you can do it yourself.